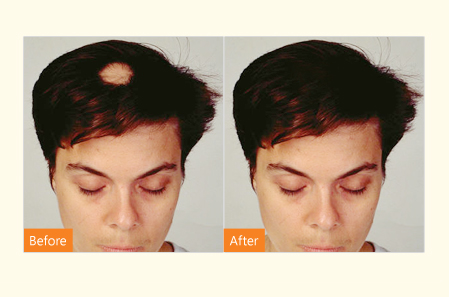 Mahendra Singh Dhoni lost the toss and India were put into bat by Bangladeshi captain Mashrafe Mortaza. Rohit Sharma smashed 83 off 55 balls while Hardik Pandya plundered 31 off 18 balls to power India to 166 for six. Ashish Nehra took three wickets while Jasprit Bumrah, Hardik Pandya and Ravichandran Ashwin chipped in with one each to restrict the hosts to 121 for seven in 20 overs. Catch all the highlights here (SCORECARD | NEWS | VIDEOS | POINTS TABLE)
22:38 hrs IST:MS Dhoni: "The way Rohit batted it was a crucial innings for us on a pitch like this. Hardik Pandya's strength is to take the bowling on and he can bowl, field and bat so we are trying to give him as many opportunities as possible so he can gain more confidence."
22:35 hrs IST:Rohit Sharma: "It was important for me to carry forward my confidence. Unusual to see this sort of wicket in Indian subcontinent. I was focusing on my basics and tried to use the pace of the bowler."
22:33 hrs IST: Mashrafe Mortaza: "We were in the game till the 14th over but Rohit took the game away from us."
22:21 hrs IST:It's all over!! India win by 45 runs in the Asia Cup 2016 opener. A convincing win in the end for the current best team in the T20s.
22:19 hrs IST:Odd stat – All of the Indian bowlers except Jadeja have given 23 run from their 4 overs. Jadeja has given 25 so far.
22:16 hrs IST:Six!! Full toss from Bumrah and finally Taskin is able to connect and deposits the ball over the long on boundary. Bangladesh need 50 off the last over.
22:12 hrs IST: India are getting through their overs quickly. Bangladesh are 108-7 after 18 overs.
22:09 hrs IST: Taskin defends that well to deny Nehra the milestone. The left-arm pacer bowls out with figures of 4-0-23-3.
22:08 hrs IST: Wide ball! He is still on a hattrick.
22:07 hrs IST:Out!! Nehra is on a hattrick now. Mashrafe Mortaza is caught at point by Jadeja on his first ball.
22:05 hrs IST:Out!! Nehra has his second wicket. Mahmudullah tries to smash him over deep mid-wicket boundary but finds Rohit there. Bangladesh lose their sixth wicket.
22:00 hrs IST:Two fours off Jadeja's over!! Mushfiqur Rahman connects brilliantly on both occasions. Bangladesh are 96-5 after 17 overs.
21:58 hrs IST: It's starting to rain. Bangladesh are way behind so no problem for India. The match is still going on but will need to see for how long. Bangladesh are 85-5 after 15 overs.
21:55 hrs IST: Full length delivery from Pandya and Sabbir throws the kitchen sink at it. But he only gets the top edge and the ball is easily pouched by Dhoni.
21:54 hrs IST:Out!! Big wicket for India as dangerman Sabbir Rahman is dismissed for 44 off 32.
21:48 hrs IST:Run out!! What a mix up between Shakib and Sabbir and the former is left stranded. Rohit makes no mistake and his throw is collected easily by Dhoni.
21:46 hrs IST: Sabbir seems to be struggling with a hamstring injury and is limping. This doesn't bode well for the hosts. Bangladesh are 71-3 after 12 overs.
21:44 hrs IST:Six!! Sabbir with a massive six over deep mid-wicket off the bowling of Aswhin. That was massive!!
21:42 hrs IST: Dot ball to end the over. 10 runs from the Pandya over. Bangladesh are 61-3 after 11 overs.
21:40 hrs IST:Six!! Pandya drops it short and Sabbir pounces on it to deposit the ball over the deep mid-wicket boundary. Bangladesh will need a Rohit-type innings from Sabbir Rahman.
21:34 hrs IST:Out!! Ashwin strikes. He had built up the pressure on Kayes and the left-hander tried to break the shackles with a slog sweep but found Yuvraj at square leg. Bangladesh are 51-3 after 10 overs.
21:31 hrs IST: Another good over from Pandya. Should have had a wicket too. Bangladesh are 48-2 after 9 overs.
21:27 hrs IST: Kayes tries to smash Pandya straight over his head but doesn't connect well. The ball drops just inches away from a diving Yuvraj at mid-off.
21:24 hrs IST:Four!! Ashwin into the attack and Sabbir greets him with a reverse sweep to third man boundary.
21:21 hrs IST: Five runs from Pandya's first over. All runs come in singles. Bangladesh are 36-2 after 7 overs.
21:18 hrs IST: Pandya is into the attack. He will need to bowl with discipline and keep the pressure on.
21:14 hrs IST: Nehra with some good fielding at third man. Saves two runs there. Bangladesh are 31-2 after 6 overs.
21:09 hrs IST:Four!! Nehra bowls a little short and Sabbir Rahman pulls that to the mid-wicket boundary.
21:08 hrs IST:Four!! Full delivery from Brumrah and Imrul Kayes smacks that through the covers for his first boundary. Bangladesh are 19-2 after 4 overs.
21:06 hrs IST: That ball from Bumrah reared up from good length. Sarkar tried to cut but the ball just got too big on him
21:04 hrs IST:Out!! Jasprit Bumrah does the trick for India this time and Soumya Sarkar is caught behind by Dhoni for 11 off 14 balls.
21:03 hrs IST:Chance!! Sabbir Rahman tries to pull Nehra but manages to only get a top edge. The ball just evades Pandya at short mid-on. Bangladesh are 15-1 after 3 overs.
20:58 hrs IST:Out!! Nehra strikes for India. Mithun went for an expansive shot off an in-swinging delivery and but failed to even connect. The ball cannons into the off and middle stump. First setback for the hosts.
20:53 hrs IST:Four!! Short and wide from Bumrah and Sarkar smashes that through cover point for the hosts' first boundary.
20:52 hrs IST: Bangladesh and Sarkar are off the mark with three runs. Nehra strays down the leg and the left-hander clips it for a triple. Bangladesh are 3-0 after 1 over.
20:50 hrs IST: Great swing bowling from Nehra. Sarkar seems to be clueless and can't get bat to ball.
20:47 hrs IST: Bangladeshi openers Mohammad Mithun and Soumya Sarkar are out in the middle. We are all set for the chase to begin.
20:40 hrs IST: That innings had everything.Good bowling, fielding and some exceptional batting. Can Bangladesh chase down this target.
20:35 hrs IST:Six!! Dhoni has deposited the final ball over deep square boundary for a maximum. India end their innings at 166-6 after 20 overs.
20:33 hrs IST:Out!! Pandya is caught at long on off Al-Amin's bowling. Bangladesh are finishing off strongly here.
20:30 hrs IST:Out!! Rohit is dismissed. Great running catch from Soumya Sarkar at deep mid-wicket. The India opener walks back for 83 off 55 balls.
20:28 hrs IST: Good comeback from Mustafizur. He bowled full and wide and Pandya had trouble getting the ball away. Eight runs from that over. India are 157-4 after 19 overs.
20:27 hrs IST: India have scored 57 off the last 22 balls.
20:25 hrs IST:Four!! Pandya cuts Mustafizur to backward point for another boundary. He is on 28 off 11 balls.
20:24 hrs IST: What a turnaround this has been for India. Rohit has just been brilliant. And Pandya has been absolutely destructive!!
20:22 hrs IST:Back to back boundaries for Pandya! These two have added 50 runs off just three overs. Turning point of the match this. India are 149-4 after 18 overs.
20:19 hrs IST:Six!! This time its Pandya. A full pitch delivery and a might heave sees the ball sail over the deep square leg boundary. 21 runs from that over. India are 136-4 after 17 overs.
20:16 hrs IST:Six!! Rohit has smashed that over deep square leg. Shakib got his hands to hit but the ball had gone over the boundary. Last 10 balls have yielded 30 runs for India.
20:12 hrs IST: Rohit is taking the game away from Bangladesh. A six, four and four to finish off the over as India race to 115-4 after 16 overs.
20:07 hrs IST:Out!! Yuvraj has holed out at deep mid-wicket boundary off the bowling of Shakib. The Indian left-hander swept the ball and connected well but it went flat and straight to the fielder. Yuvraj is gone for 15 off 16 balls. India are 97-4 after 15 overs.
20:05 hrs IST:Fifty for Rohit!! Brilliant innings from the Indian opener. His 10th half-century in T20 internationals.
20:04 hrs IST: Rohit takes a single off the last day as 9 runs come from that over. India are 90-3 after 14 overs.
20:01 hrs IST:Four!! Yuvraj Singh with a beautiful straight drive. No chance for the fielder at short mid-off. India have upped the ante a little.
19:54 hrs IST: Yuvraj completes 1000 runs in T20 internationals. It has taken him 47 matches and has come at a strike rate of 142. What a player he has been for India!
19:52 hrs IST:Four!! Wow! Brilliant from Rohit. After two aggressive shots, he nudges that to the third man boundary. India are 66-3 after 11 overs.
19:51 hrs IST: Six!! Rohit smashes that over deep backward point. He's making them pay here.
19:50 hrs IST:Four!! Rohit takes full advantage and finds the gap between point and third man.
19:49 hrs IST:Dropped!! Shakib drops Rohit Sharma at backward point. That was hit hard but straight at the all-rounder.
19:42 hrs IST: Another tight over from Bangladesh! Shakib gave away just four off that over.